Shopping Cart
Your Cart is Empty
There was an error with PayPal
Click here to try again
Thank you for your business!
You should be receiving an order confirmation from Paypal shortly.
Exit Shopping Cart
| | |
| --- | --- |
| Posted by capanart on February 5, 2009 at 3:38 AM | |
Hi to all reading my first entry in my blog, thank you for your interest!
Here is a 'little' about Susan and Paul Capan's story.
Leaving Victoria
Having grown up, an hour south of Melbourne, with a view of the Dandenong ranges, I didn't realize I would be building my second home there one day, in Belgrave. Surviving the first winter there, with two babies and no central heating was hard and when hubby was asked to accompany a friend delivering a handbuilt caravan to the Gold Coast, where neither of us had been before, he took one look and came back telling me we were selling up and moving there. The only question I had was, were there any tree ferns there?, Ha ha, as I loved the forest and ferns. He assured me there were, so we left 26 years ago on Ash Wednesday in 1983.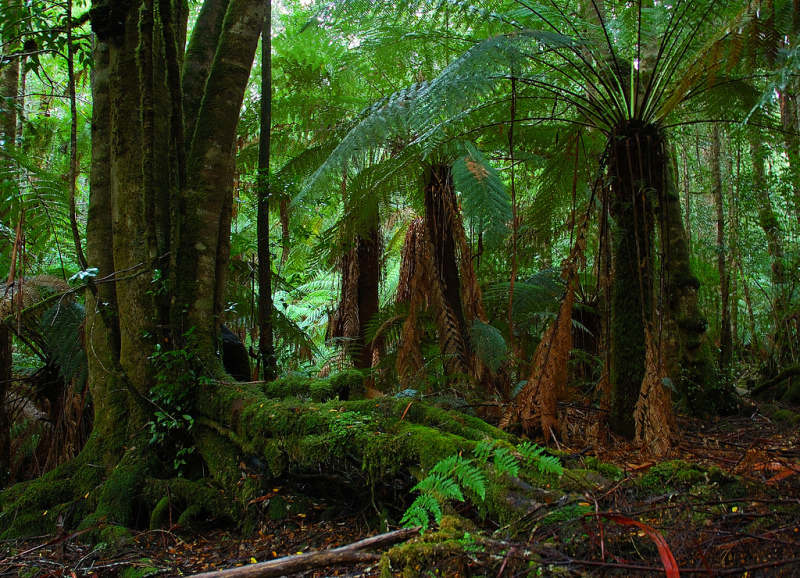 lt was a horrific last night in the house, with a temperature of 46 degrees at midnight, and black ash falling like snow. We slept on the carpet with our  babies and with phone  calls all night from the owner, who had bought our house, ringing every couple of hours to make sure the house was still there!! We left in the early hours of the next day, with our van and trailer, (packed with all my beloved plants, stupidly), not realizing how lush Queensland was and how fast everything grew. We drove until late afternoon and then looked at our trusty map and decided it looked quicker to turn off at Casino and head in the back way to the coast.........anyone who knows these roads realize what a big mistake that was.
We were still driving at 10pm that night trying to get out of the mountainous, heavily treed forest. We crossed a border in the thick of it and the bleary eyed guard took one look at us with the babies and the trailer full of plants (and a knowing look), and let us through. We got to a motel, late at night, in Beaudesert, having no idea just how close we were to Ashmore, where we were heading, and slept like babies ourselves.It took us about half an hour to reach the Ashmore Caravan Park, that would be our new home for the next six months, while we found land and built the first of three houses there.
Gold Coast
The sky that day was a sort of brooding purple black and very heavy with humidity. It was not a good first impression for me then, but very quickly things improved. We built three houses in 15  years and our girls grew up loving the Gold Coast. Each house we built had glimpses of the mountain ranges (reminding me of where I grew up with the mountain view) and Tamborine Mt. was calling me. We put our third Queensland house on the market and looked at land that might be suitable for a cottage industry ie. gallery, on the mountain. A property came on the market, but when we looked at it we thought the four and a half acres of horse paddocks full of fallen trees, old tyres and long grass, with a very run down gloomy A-frame style chalet on it would be too much for us.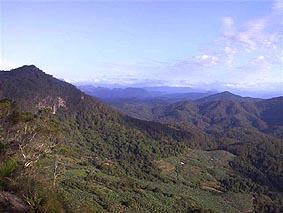 Then the auction came and we stood back as important looking property owners, in their drizabone coats and akubras stood in front of the auctioneer ready to bid. There were even a couple of Jewish millionaires (with their caps and curls at the sides of their faces) We thought we had no chance and just hung back to the side. The auctioneer started but no bids came in. We had decided earlier that we really wanted the property and had also found out that it was in the preferred area for cottage industry and decided we would take on the hard work. After the failed bidding we ushered the auctioneer around to the other side of the house away from the others and and put in a ridiculous (but all we could afford), bid. He had been trying to sell it for ages and rang the owner who gave the okay! We were ecstatic and went to the bank for a loan, got knocked back 3 times and finally got it. We still hadn't sold our other house and that took so long that we had both on the market again for a while but finally the house sold and we moved into the grotty A-frame. We found out later the Jewish men were serious in wanting to buy the property but had never been to an auction and we beat them to it, lucky for us.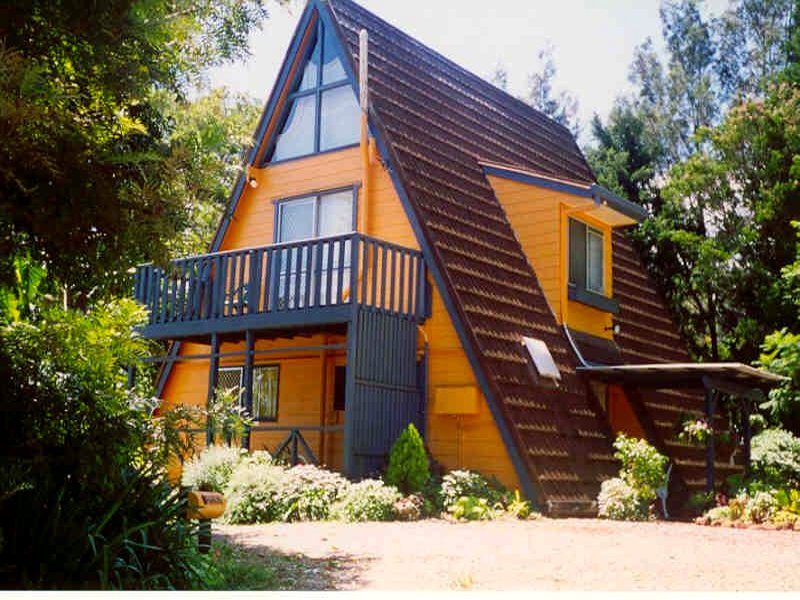 The Secret Garden
We ended up applying to council for a cafe and gallery because even though we were on a main road it wasn't going to get customers like the famous 'Gallery Walk' and we would have to entice customers in. We called it 'The Secret Garden Gallery & Cafe', because I just loved the name and it had a big existing hedge across the front, about 12ft tall. When we had finished brightening up the A-frame and clearing all the rubbish off the property, we started the new building which was house and gallery joined together.
We didn't have any money left to do gardens but got cuttings from friends, swapped my portrait paintings with a local nursery for plants and put seeds in and so ended up with a really beautiful garden with lots of specimen trees on the back which you could see from the large verandah. When it was finished we had about $50 in the bank and I cooked everything and Paul did the coffees and drinks, and maintained the property while I taught art lessons during the week and did some picture framing as well. Mother's day was the most popular day and we got 70 people for lunch! We managed though and it became a very popular place for locals and visitors alike. I wasn't getting a lot of time to do my own paintings though so after a few years we decided to sell and it sold in 6 weeks!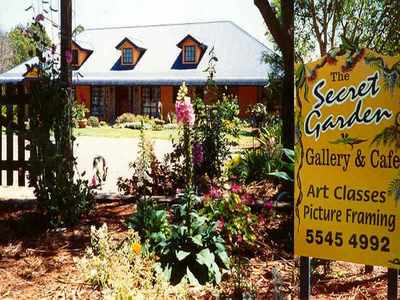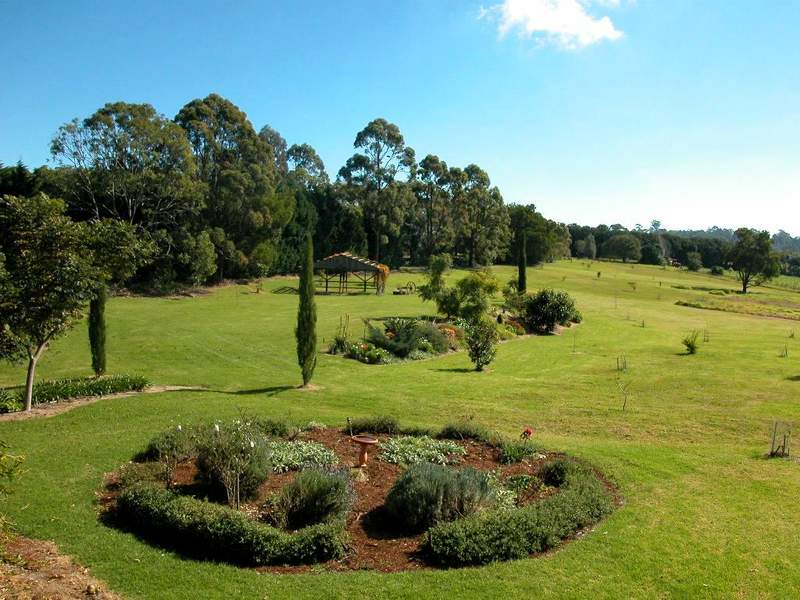 Gallery Walk
The plan was to buy an old house in Gallery Walk and just build a gallery, so I could concentrate on my painting, but nothing was available. So being 'homeless' we bought another old chalet to fix up. For two years we kept trying to find something in Gallery Walk. There was an old house that  we used to walk past and often saw an older couple gardening behind the big cyclone fence. We asked them if they ever planned to sell and they said no. I think people asked them all the time annoyingly, ha ha. Over a year later it came on the market. Disappointingly though it was out of our price range. We offered a lower amount and got knocked back. Over six months later it still hadn't sold and we put in an offer $100,000 less than the original price and got it! We were ecstatic but scared as we were over extending ourselves. We moved into the house in late March '08 and have been renovating the residential part while waiting for the approvals. We also visited Croatia, Paul's birthplace, for four weeks and were amazed at the beauty of the country, as well as going on a whistlestop tour of Europe and two weeks driving around London and the countryside. Standby for lots of lovely paintings from Susan's photos.
At the present we just have to get our building plans approved and we can start demolishing the front of the house (while living here, oh joy) to make way for the new gallery and two more shops. We have a very nice position in Gallery Walk and all our dreams have come true, almost. We had a man giving us a kitchen quote saying "It is not the Taj Mahal, is it?" which highly offended me, but he obviously hasn't got the vision we have, ha ha.
09-09-09 UPDATE -  Paul single handedly demolished the front part of the house spending lots of time up on the roof not withstanding lots of interruptions from friends who saw him and and didn't know we lived there and who ended up coming in for a cuppa. We actually found some friends we had lost touch with when Paul saw them strolling by, oblivious to who was making all the banging, ha ha.
House looks so funny now as we have no doors or windows on show and Paul had to actually paint "door" to one side of building to guide people in. They were going round knocking on walls and windows!!

Builder starting this Friday, can't wait.

Categories: None
/